Dr. Steve Kozomara is a General Dentist at Southwest Dental Care in London.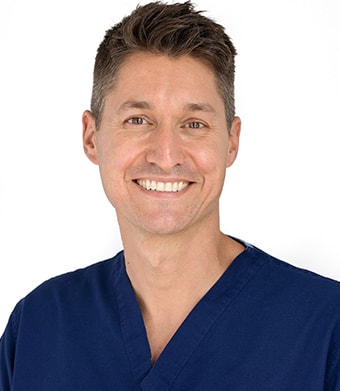 Dr. Steve Kozomara is passionate about helping patients improve their oral health and achieve a beautiful smile. When people ask him why he enjoys being a periodontist, he explains that he loves to build personal relationships with his patients and treat the person, not just the tooth. He completed his undergrad degree in Biotechnology and made the decision to apply to dental school in Australia to start a new chapter in his life.

He also completed the 4-year Dentistry program at The University of Sydney in December 2008 and began his career as a Dentist in January 2009. Dr. Kozomara's family and himself fell in love with Australia and the opportunities it offered them, so much so, that they unexpectedly stayed until 2016, only to return to Canada to attend the periodontology program at The University of British Columbia in Vancouver, BC.

After 3 more years of training, and completing his M.Sc. in the process, they decided to make the move back home to Southern Ontario to plant roots and raise their family!
New Patients Always Welcome
Looking for a dentist in London? We're happily accepting new patients at our dental clinic! Contact us to get started today.
Request Appointment
Location
Southwest Dental Care
1750 Ernest Ave #104,
London,
ON
N6E 3H3
CA

Phone
(519) 668-6844
Hours
Monday: 08:00 am - 06:00 pm
Tuesday: 08:00 am - 07:00 pm
Wednesday: 08:00 am - 06:00 pm
Thursday: 07:00 am - 07:00 pm
Friday: 08:00 am - 02:00 pm
Saturday: 09:00 am - 02:00 pm
Sunday: Closed
Quick Links