Dr. Natalia Trisna is a General Dentist at Southwest Dental Care in London.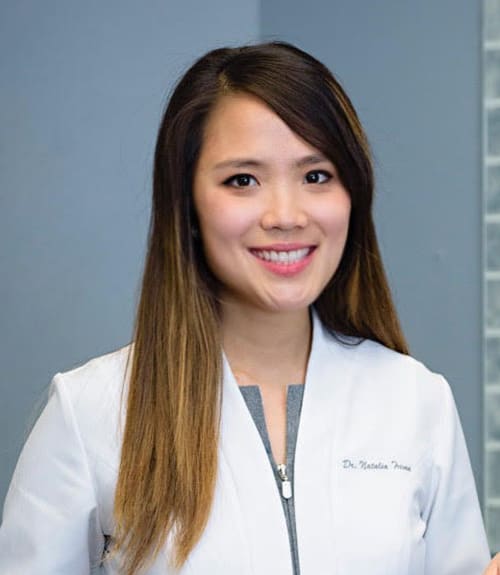 Dr. Natalia Trisna completed her Undergraduate degree in Optometry from the University of New South Wales before deciding to pursue her passion for Dentistry at the University of Sydney, Australia.

She was awarded the Colgate Award for Dental Research, the Australian Dental Research Foundation Award and her research on paediatric dentistry is soon to be published in the Australian Dental Journal.

She was also awarded the Dental Alumni Society Prize for Proficiency in Paediatric Dentistry and the Noel Martin Memorial Prize in Dentistry for consistent academic excellence in clinical aptitude, competence and professionalism.

Dr. Trisna is proficient in all aspects of dentistry but particularly enjoys root canal therapy, cosmetic dentistry, orthodontics and working with the little ones. She is certified to perform oral sedation and nitrous oxide (happy gas) for adults and young children who might feel apprehensive about dental treatment. She also completed a one-year Comprehensive Orthodontics program under Dr. Richard Litt through the Faculty for Orthodontic Research and Continuing Education. She is excited to offer traditional braces for the patients at Southwest Dental Care who are looking to transform their smile.
New Patients Always Welcome
Looking for a dentist in London? We're happily accepting new patients at our dental clinic! Contact us to get started today.
Request Appointment
Location
Southwest Dental Care
1750 Ernest Ave #104,
London,
AB
N6E 3H3
CA

Phone
(519) 668-6844
Hours
Monday: 08:00 am - 06:00 pm
Tuesday: 08:00 am - 07:00 pm
Wednesday: 08:00 am - 07:00 pm
Thursday: 07:00 am - 07:00 pm
Friday: 08:00 am - 02:00 pm
Saturday: 09:00 am - 02:00 pm
Sunday: Closed
Quick Links