Dr. Natalia Trisna is a General Dentist at Southwest Dental Care in London.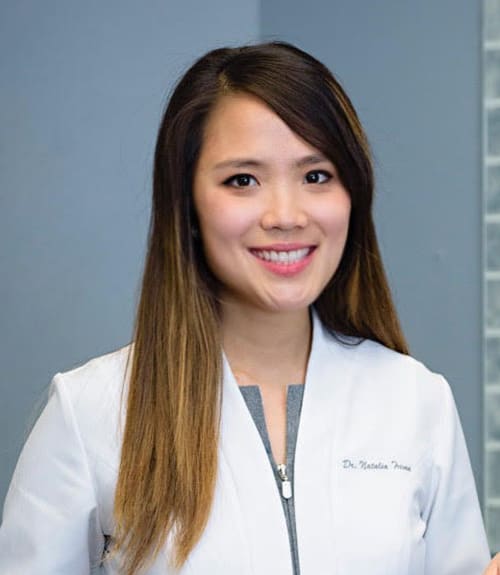 Dr Trisna has been practicing orthodontics and general in Cambridge and London since 2015. She grew up in Sydney, Australia and graduated with honours from the prestigious University of Sydney. She was awarded the Colgate Prize for her research in pediatric dentistry and was invited to present her findings internationally. She was also awarded the Noel Martin Memorial Prize for proficiency in preventive oral health.
Dr Trisna has completed a 1 year residency with Dr Litt in Michigan for Comprehensive Orthodontics and a 2 year residency for Advanced Orthodontics with Dr Rondeau. She is also currently a Fellow candidate at the International Association of Orthodontics. As an orthodontic provider, she approaches orthodontic problems holistically. She provides personalized orthodontic solutions for her patients, including removable and fixed appliance therapy, invisalign and traditional braces.
Dr Trisna is known for her friendly, kind and professional demeanor. She is great with kids and anxious patients due to her calm and positive personality. She is certified to provide oral and nitrous oxide sedation to make her patients feel more comfortable. She enjoys all aspects of dentistry, however she has a particular interest in Orthodontics.
When she is not at work, she loves to cook, kitesurf and hike with her 2 dogs. She loves to travel with her husband and do volunteer work abroad. In 2019, she took time away from work to do dental volunteer work in 5 countries! Dr Trisna is looking forward to providing you with the best dental care.
New Patients Always Welcome
Looking for a dentist in London? We're happily accepting new patients at our dental clinic! Contact us to get started today.
Request Appointment
Location
Southwest Dental Care
1750 Ernest Ave #104,
London,
ON
N6E 3H3
CA

Phone
(519) 668-6844
Hours
Monday: 08:00 am - 06:00 pm
Tuesday: 08:00 am - 07:00 pm
Wednesday: 08:00 am - 06:00 pm
Thursday: 07:00 am - 07:00 pm
Friday: 08:00 am - 02:00 pm
Saturday: 09:00 am - 02:00 pm
Sunday: Closed
Quick Links