Dr. Yiyi Zhang is a General Dentist at Southwest Dental Care in London.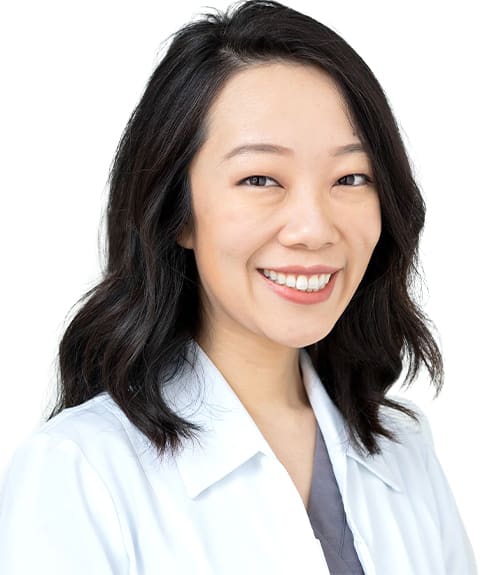 Dr. Yiyi has been part of the Southwest Dental care team since 2014.
She received her Doctor of Dental Surgery (DDS) degree at the University of Alberta, she also obtained a Bachelor of Medical Science (BMSc) from the same university. During her studies, Dr. Yiyi received the John & Lorena Woronuk International Award for "high academic standing in oral health care and demonstrated concern for patients' quality of life".
She has furthered her practice of dentistry in the following areas:
Esthetic Dentistry: Certified by the American Academy of Esthetic Dentistry.
Orthodontic Dentistry: Invisalign certification; Traditional braces; Early orthodontic Intervention with appliances.
Temporal mandibular joint (TMJ) rehabilitation.
Minimal sedation dentistry with oral sedation for patients over 12 years old and Nitrous Oxide (Laughing gas) for patients of all ages.
When she is not practicing dentistry, Dr. Yiyi enjoys being a mother to her son and loves spending some quality family time.
New Patients Always Welcome
Looking for a dentist in London? We're happily accepting new patients at our dental clinic! Contact us to get started today.
Request Appointment
Hours
Monday:

08:00 am - 06:00 pm

Tuesday:

08:00 am - 06:00 pm

Wednesday:

08:00 am - 06:00 pm

Thursday:

08:00 am - 06:00 pm

Friday:

08:00 am - 02:00 pm

Saturday:

09:00 am - 02:00 pm

Sunday:

Closed
Quick Links